International Awards
Striving for the best at every wedding I shoot, International wedding photography competitions are always a real joy to win. Its tough competition with few awards handed out from 1000s of entries from all over the world. Feel very privileged to have won a few so far and always trying for the next one.
Looks Like Film - Featured #llf1000club
Taken at Matfen Hall in Northumberland, one of my favourite North East Wedding Venues and proud to be a recommended photographer for Matfen.
Recently Matfen hall had a refurb and the entrance to the Grand hall made for this stunning portrait of Sarah and Alan. This image made into Looks Like Film 1000 club with well over 1000 likes from the group.
Wedding Photography Select is one of the best collections of wedding photography in the world. Its been a few years that I have been trying to win one of these and it shows how difficult it is to win one. Thats what makes it even more special when you do. Not only did I win but was also chosen as one of the top 20 images from that particular collection.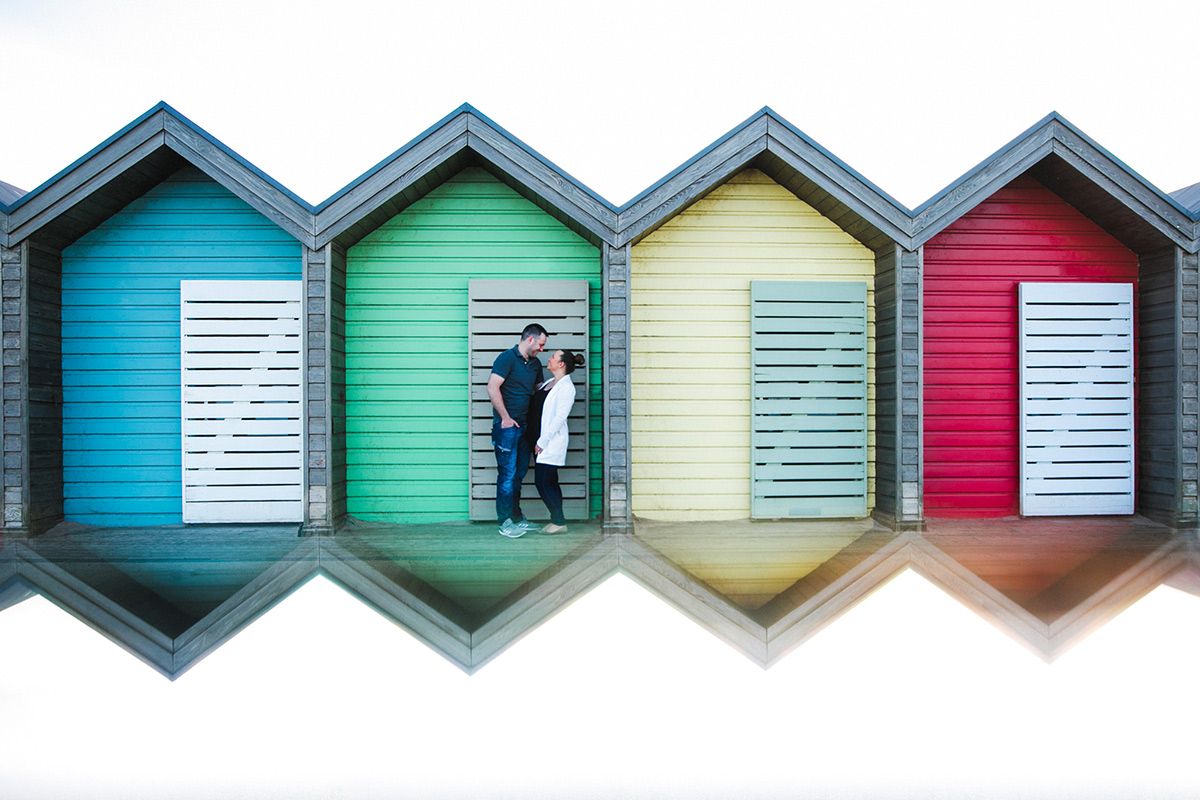 WPS - Excellence Award - No2
Delighted to of won my second WPS excellence award for this shot from Jenni and Phil's engagement shoot at Blyth Beach, Northumberland. Using my phone to create the reflection, I love the simplicity and graphic look of the image.
International Society of International Wedding Photographers (ISPWP) is an organisation that only allows professional wedding photographers with a high standard of work to join. You must of shot at least 50 weddings and be recommended by fellow members to join. Once a member there are quarterly competitions you can enter with various categories. I was lucky enough to win an award in the humour section for this shot. It still makes me laugh!
ISPWP - Award winner - no2
My second award winning image from ISPWP was one of my favourites from Frances and Alan's stunning wedding at Glasgow University Chapel. We used the Cloister's to create this stunning image and won an award in the Wedding Venue or Location category.
Wedisson AWARD - Best wedding Photography
Another international wedding photography competition that is great to be part of and was delighted to hear I had won. Selected from 1000s of entries this was my first ever international award and still very proud. It has been the kickstart to winning more and really does inspire me to be the best I can at every single wedding.
Looks Like Film - Featured
Featured on the daily update from Looks Like Film website. Selected from entries across the world.
This was taken in Northumberland under the stars for Carly and Kerrins engagement shoot, one of my favourite images combining astrophotography with portraits, perfect mix!
Looks Like Film - Featured
Featured on the daily update from Looks Like Film website. Selected from entries across the world.
This was taken in at Lumley Castle during a spot of rain, Jen and Dan were up for a quick dive out in the rain for this shot, well worth it! Whether its rain or shine there is still opportunities to capture some wow factor portraits.